So
USA Today
ranked Jake Gyllenhaal at #21 in their 2007 Hottest Celebrities. (Reese came in at #14.) We've done some polling of our own, and curiously Jake is in the top slot for all:
Moment that Should Have Been Captured on Tape: Hollywood's It Couple of the moment danced briefly but divinely

Movie of the Year (oh, this one is a tie!)
And in keeping with the spirit, and namesake of the blog, our 10 favorite GyllenBabble quotes of 2007 from the man himself:
No. 10
Jake Gooberballs. If you only knew. . . if you only knew.
No. 9
No. 8
And you had told her that I called you a couple of months before to play hoop and you had said that you couldn't and then I didn't call you back which made you think that I thought you sucked. And I just want to set the record straight that I think that you sucked.
The Daily Show with Jon Stewart
February 28, 2007

No. 7
Ellen? It's Jake again. C'mon, just pick up the phone. I know you're there. Just call me back, will'ya.
No. 6
Jonathan, I don't fly; I swim.
Friday Night with Jonathan Ross
October 12, 2007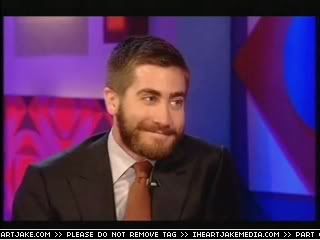 No. 5
You're stressing me out man; I got two and a half minutes.
The Ellen DeGeneres Show
October 18, 2007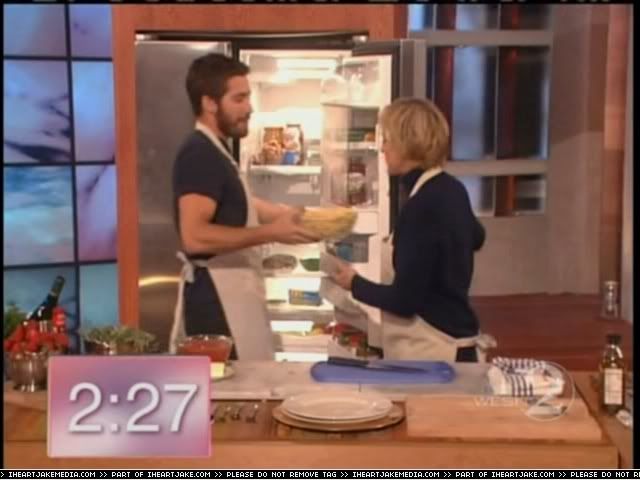 No. 4
Maggie, hand me the child.
No. 2
If I'm going down, baby, I'm going down.
The Ellen DeGeneres Show

October 18, 2007
No. 1
End of year note on behalf of Sarah and me - a toast! Thank you all for taking this ride with us. Thank you for your comments, links, conversation and generosity. We couldn't have done it without all of you. Happy New Year and on to 2008! ~~~felicia
Thanks as always to IHJ for their limitless supply of photos and media.