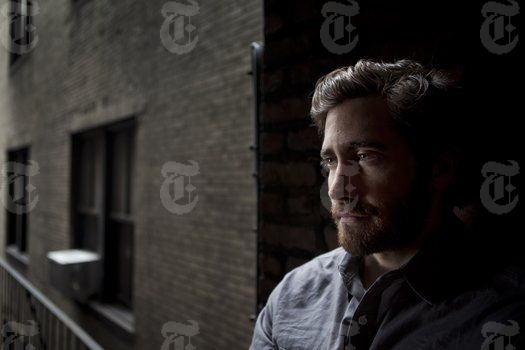 Jake Gyllenhaal is making his American stage debut in the Roundabout Theatre's production of If There Is I Haven't Found It. The play began previews last night in New York. Thanks to a GBer, we have a first-hand account.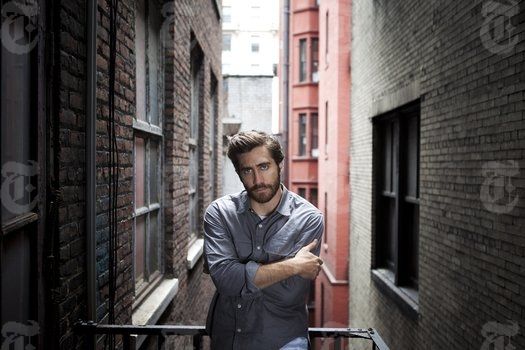 "First things first: Jake is very good. Funny, charming, profane and sexy. Charismatic. Unlike any role he's ever done. Second thing: The accent is quite good. Different from PoP. Very regional. Might be hard for American audiences to understand. But last night's crowd didn't seem to have any trouble.
"The play itself is a little bit disjointed but funny and poignant. Lots of swearing. Only four actors. Brian O'Byrne is good as the out of touch father, more interested in the fate of the world than the future of his own family. Michelle Gomez is fine as the wife, but the role is underwritten. Annie Funke is brave and touching as the daughter/niece tormented by bullies and neglected at home, until Uncle Terry comes to stay.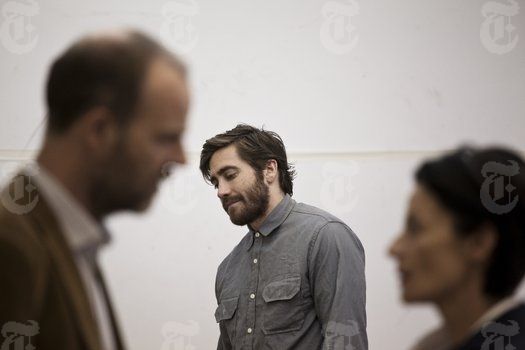 "Jake and Annie are a treat to watch. More could have been done to show their growing relationship, but the actors make you believe the connection."Set design was fun. I had thought about getting first row tickets but settled for third. The actors toss parts of the set into a trough s the scenes change, so the A row gets a little splashed.
"Crowd reaction was positive, from applause to overheard conversations to a few people met after the show. I see a few plays a year, and this was an exciting night on stage. They are still in previews, so I there'll be changes and some tightening. "Diverse crowd: old and young, veteran theater goers to tourists. "The stage door crowd was similarly diverse. It was frustrating to wait so long, but I live nearby so it wasn't a concern. Some out-of-towners were anxious to get going. Ultimately, it was worth the time. Jake seemed subdued but happy. He signed and took photos but didn't really work the line. People seemed thrilled to finally get their moment."Thanks so much to our reporter, who has told me s/he is happy to answer questions. So ask away.
One more from "Off Broadway" and another from the first night:
From August 26: