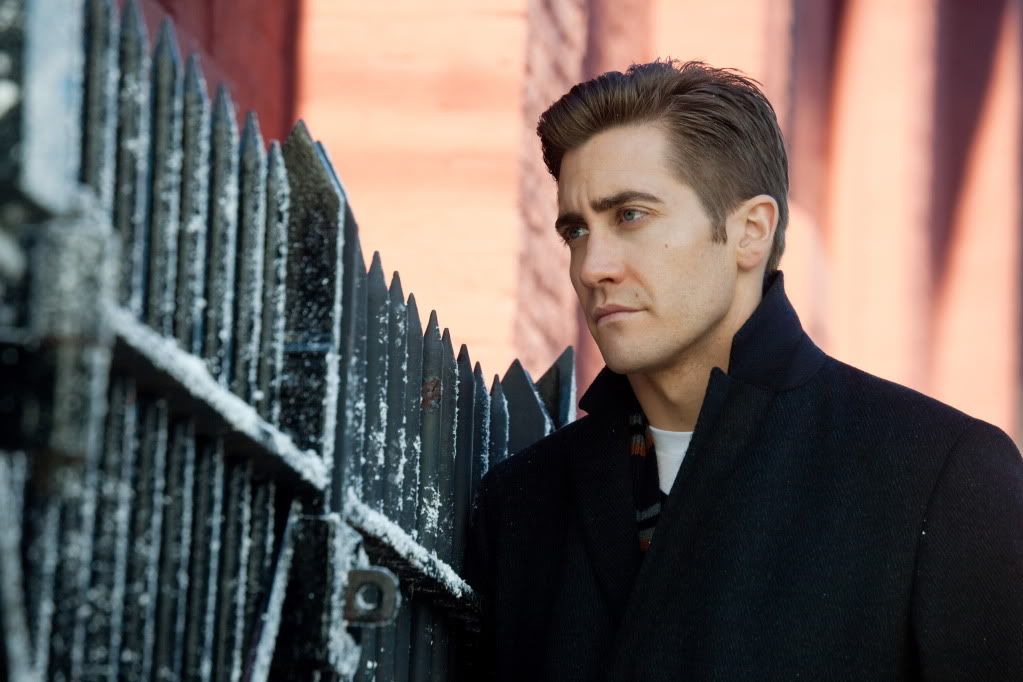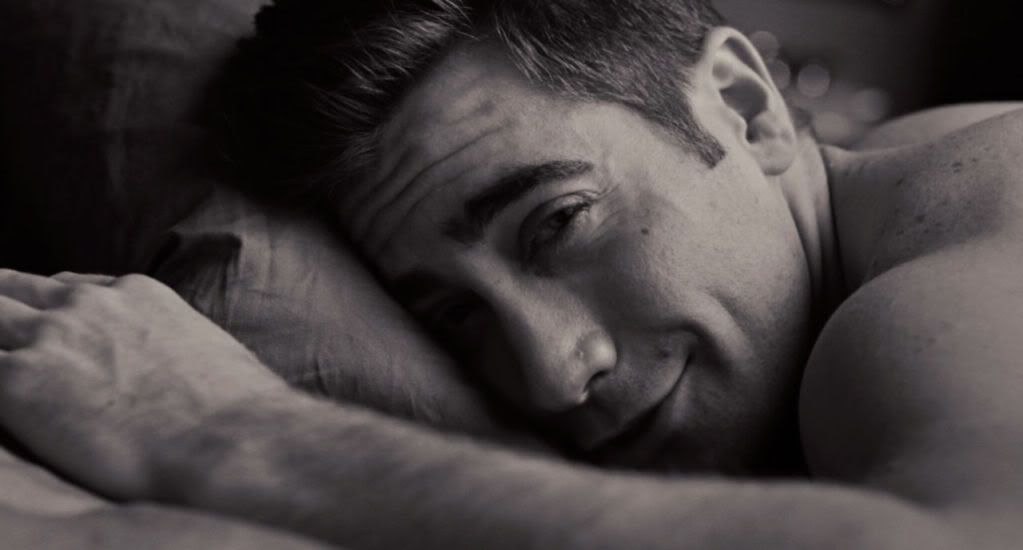 A couple of photo collections from Love & Other Drugs gives you the choice: Do you like Jake Gyllenhaal better with clothes or without? (And
soon
, you can get the DVD and ponder in your own home.)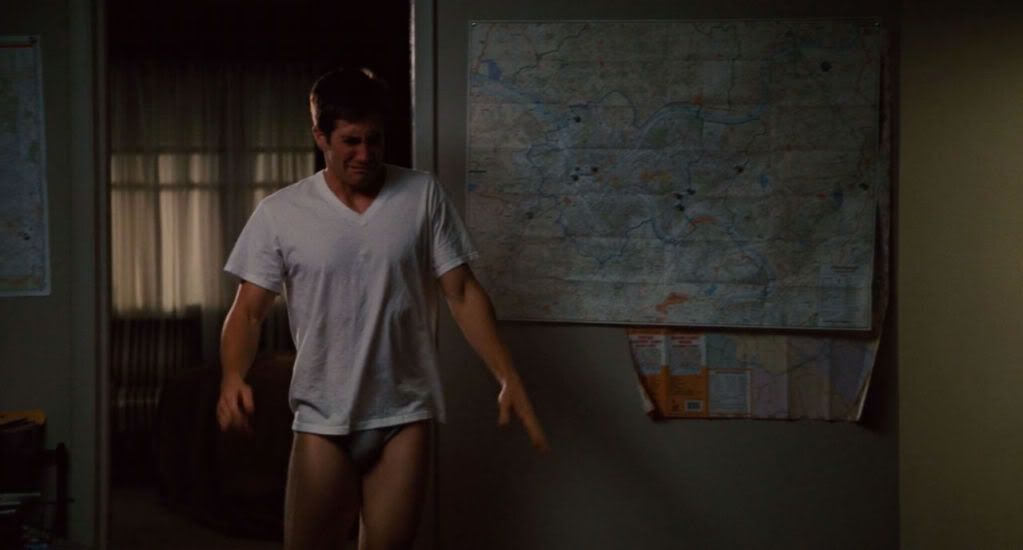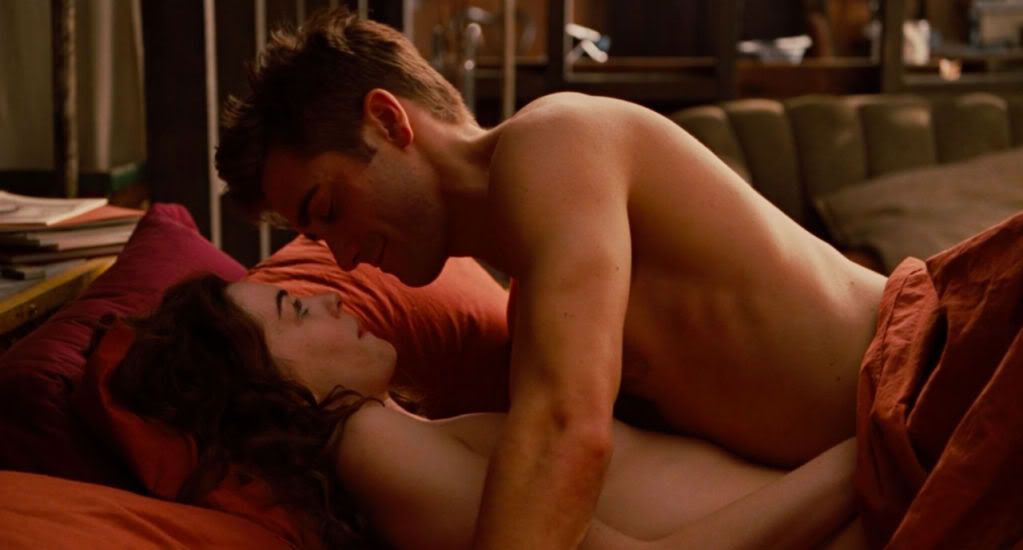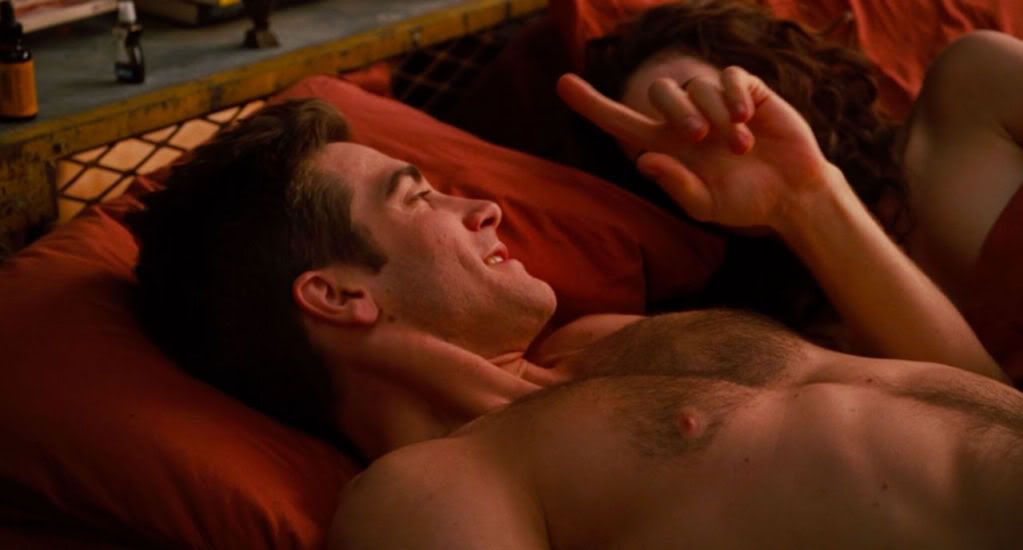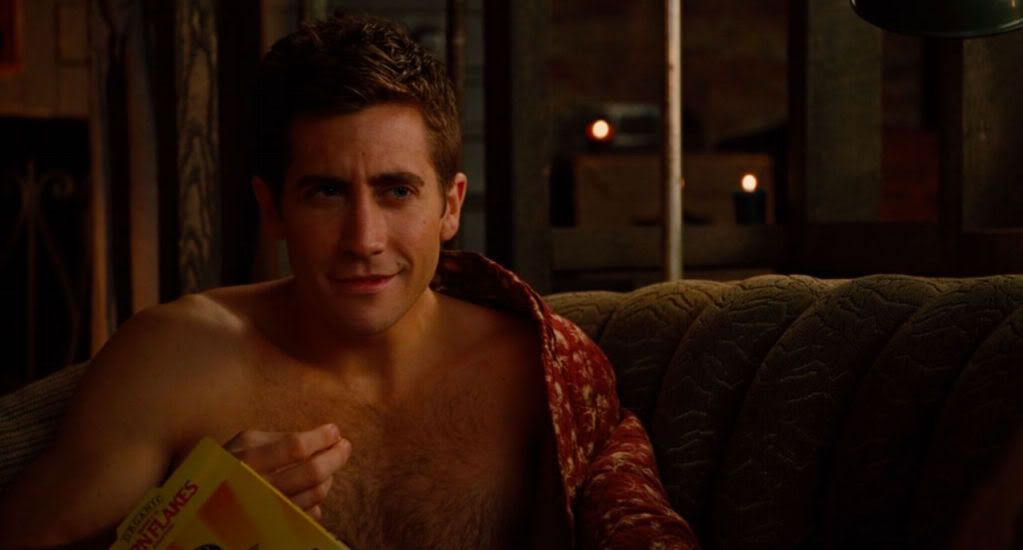 No need to choose, really. You might want to spend some time making a decision. There are many more sans clothes
here
.
For more clothed beauty, some L&OD promotional stills. Thanks to Monica for the
link
! There are many more there.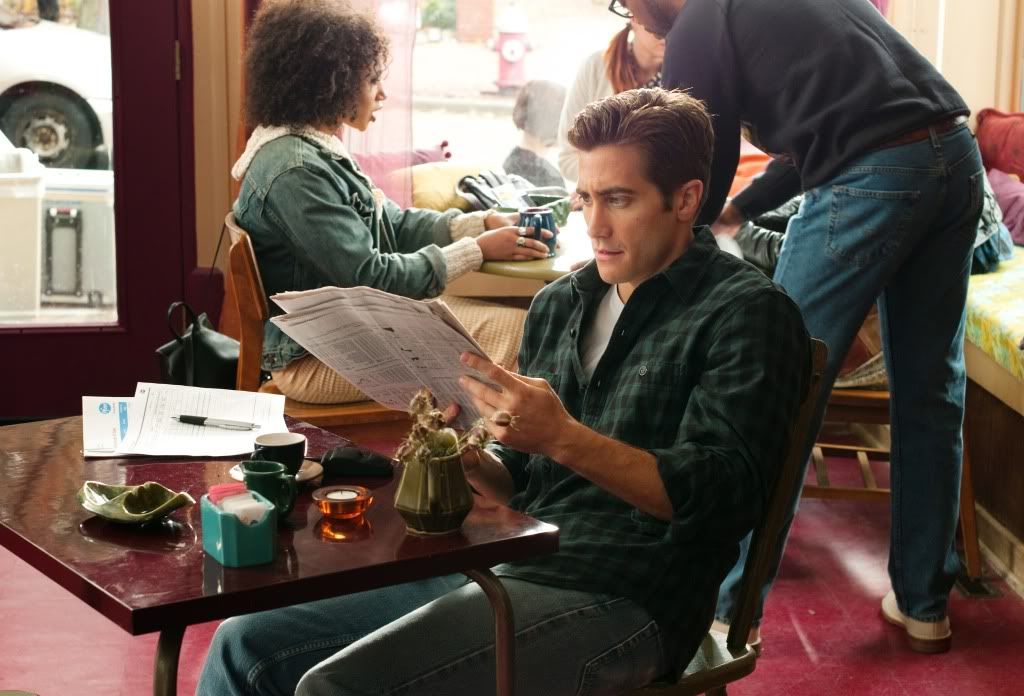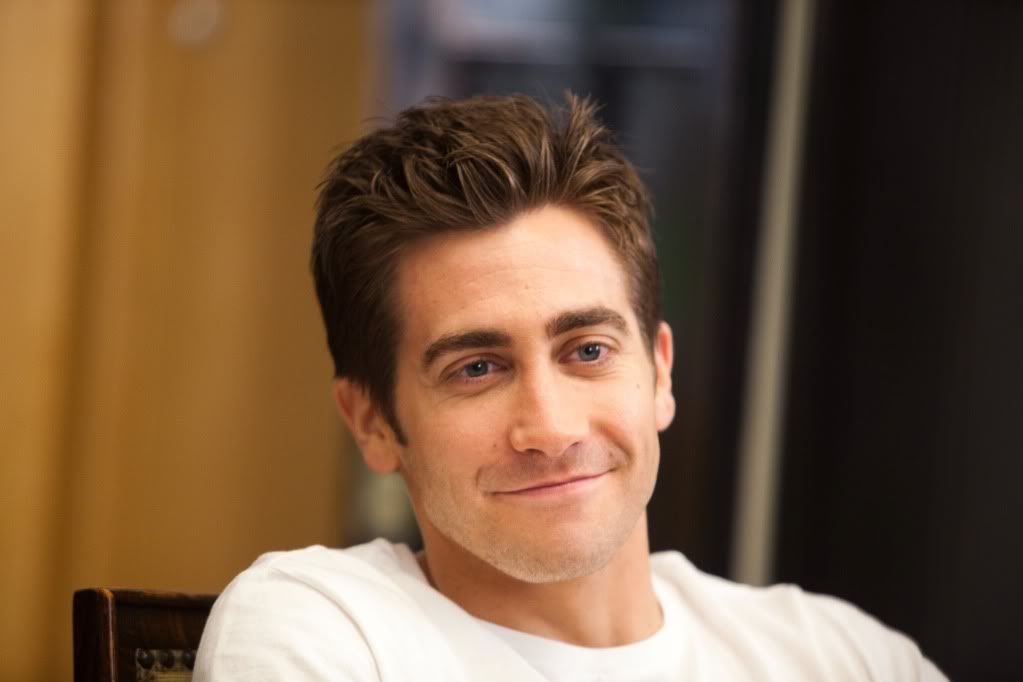 Have fun :)
---
There are some fun new interviews floating around. In this one, from
Brazil
, Jake is asked about the perils of being famous and in love:
Is it (love) even scarier for famous people, because their relationships are the target of the media?

Love does not discriminate against anyone. It's crazy to think it's harder for actors to find the right person and make love last. It's tricky for everyone. For me it was always scary to say "I love you" but I am certainly not the first man to say that.

Did all the news about your relationship with Reese Witherspoon hinder you? (They separated last year.)

I felt all the media on us (laughs). The tabloids gave the impression of following our every step. Should I thank them for so much attention?

And now? The paparazzi are chasing you and Taylor Swift (singer whom he was dating since October)?

All I can say I'm living one day at a time.

Did the fact that your family is also in showbiz prepare you for what lay ahead?

The way you talk, it seems that I am a soldier going to war (laughs). Look right around us. We are a luxury hotel. Life is not so bad.
And what is Jake's favorite food? Maybe it's because he's talking to a
German publication
, but he says it's sausages.
Gyllenhaal: I love white sausage. That is my favourite meal.

Sp: White sausage?

Gyllenhaal: If I travel somewhere, for leisure or a press tour, all the same - I always find a shop or restaurant that has the best white sausage in the city and return then many times. I love German food. Fried sausage, support sausage, crack sausage. But most of all I like white sausage. I don't know why. Could be because of my ancestors?

Sp: The Gyllenhaals originally comes from Northern Europe.

Gyllenhaal: On the paternal side they come from Sweden, maternal side from Russia and Poland. I think that certain tastes are passed on in the DNA. If I eat white sausage or sauerkraut, then the taste feels different from something that I grew up with, like Snickers. I can't describe it. But it goes very deep.

Sp: Have you ever tried yellow sausage?

Gyllenhaal: No. What is yellow sausage? Is it yellow?

Sp: The casing. Some sausage connoisseurs say the yellow sausage is the mother of all sausages, because it has such a fine taste.

Gyllenhaal: How is it seasoned?

Sp: Google says: white pepper, ginger, cardamom, nutmeg and lemon.

Gyllenhaal: I must procure myself a yellow sausage immediately.

Sp: Can an experience shape a taste?

Gyllenhaal: I believe, experiences can make a taste stronger. I was once I on a date, and we both ate only one salad. But I was so in love with the girl that I thought: That is the best salad I've ever had. I projected all my feelings for the girl on this simple salad.
This line cracks me up: I must procure myself a yellow sausage immediately.