Apparently
in May
, you will be able to play with your very own miniature Jake Gyllenhaal dolls - in the form of Prince Dastan, of course. There are three versions so far. Let's see how they stack up against the real thing.
First up, Warrior Dastan:
Then Desert Dastan, four inches and Desert Dastan, six inches.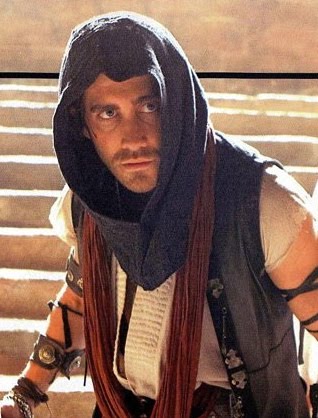 Every hero has villains - in Dastan's case, the Hassansins. The Lead Hassansin and then the Hassansin with the best name - Human Porcupine Hassansin!
There are also box sets but no pictures of those yet.
So who's your money on - the Warrior or the Hassansin? And whom will you spend your money on!
---
Don't forget - the Red Cross appeal for Haiti:
(Doll photos courtesy of
Toy Whiz
.)